KITTEN MANIA!   
Pet Match currently has kittens galore.  These beauties are very well socialized and completely litter box trained.  Full descriptions of each kitten can be found by clicking on "Available Dogs" above.  Kittens are available for adoption NOW!
Please email us if you are interested!  adoptpetmatch@gmail.com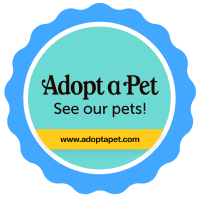 Welcome to Pet Match Rescue
PET MATCH RESCUE, INC. is a non-profit 501(c) (3) volunteer rescue organization committed to saving and protecting the lives of at-risk of euthanasia, stray, and abandoned dogs and puppies. With compassionate care and technical ability, we rehabilitate these deserving rescues by providing proper shelter, diets, training, grooming, socialization, spay/neutering and medical treatment. Our goal is to provide rescues with what they need to get what they deserve…adoption into permanent suitable loving homes.  Based in Newport Beach, we serve Orange County and nearby surrounding counties.
Steps to Adoption