HELP FOR JOHNNY 
Johnny is a young poodle mix who suffered trauma to his face and then left at the shelter.  We suspect he may have been hit by a car, but of course you never know for sure.  Johnny's eye was popped out of his eye socket and literally hanging by a thread.  Vets spent hours placing his eye back where it belonged and Johnny began his long journey to recovery.  He didn't eat or move much at first and was in a lot of pain.  But with lots of quiet, gentle care Johnny is making a remarkable recovery.  We still don't know if he will be permanently blind in his damaged eye.  Johnny has revealed himself to be a very affectionate, playful young dog.  He is well worth the expense and effort.  Please help us help him!
JOHNNY DURING SURGERY                                      JOHNNY RECOVERING
Please consider DONATING TO HELP JOHNNY!  
Click on the purple DONATE NOW PAW to the right to help
THANK YOU!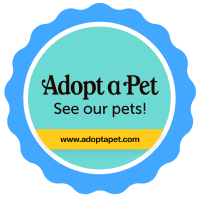 Welcome to Pet Match Rescue
PET MATCH RESCUE, INC. is a non-profit 501(c) (3) volunteer rescue organization committed to saving and protecting the lives of at-risk of euthanasia, stray, and abandoned dogs and puppies. With compassionate care and technical ability, we rehabilitate these deserving rescues by providing proper shelter, diets, training, grooming, socialization, spay/neutering and medical treatment. Our goal is to provide rescues with what they need to get what they deserve…adoption into permanent suitable loving homes.  Based in Newport Beach, we serve Orange County and nearby surrounding counties.
Steps to Adoption