NINA
SEVERELY NEGLECTED AND DISCARDED
Nina is an innocent puppy, literally discarded as trash.  Nina has been neglected beyond reason.  She has been starved and forced to live in filth.  As a result, Nina has the worst case of mange our vet has ever seen.  She needs to be hospitalized so that her fragile skin can be treated and her frail body can recover.  Nina's skin is so painful, it is hard for her to even walk.  Nina is a sweet, gentle puppy just starting out in life.  With proper care, Nina will become the beautiful, happy puppy she is meant to be.  Her fur is a pretty tan and brown, although right now you would never be able to tell.  Will you help Nina?  
PLEASE CONSIDER DONATING TO HELP NINA RECOVER.  Nina says Thank You!!
Click on the purple DONATE NOW PAW to the right to help
THANK YOU!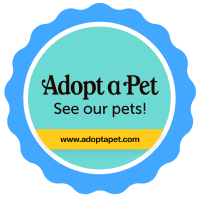 Welcome to Pet Match Rescue
PET MATCH RESCUE, INC. is a non-profit 501(c) (3) volunteer rescue organization committed to saving and protecting the lives of at-risk of euthanasia, stray, and abandoned dogs and puppies. With compassionate care and technical ability, we rehabilitate these deserving rescues by providing proper shelter, diets, training, grooming, socialization, spay/neutering and medical treatment. Our goal is to provide rescues with what they need to get what they deserve…adoption into permanent suitable loving homes.  Based in Newport Beach, we serve Orange County and nearby surrounding counties.
Steps to Adoption