EDUCATIONAL CORNER
MICROCHIPS
WHAT ARE THEY AND HOW DO THEY WORK?
Microchips are little computer chips the size of a grain of rice.  They are inserted under an animal's skin, generally between the shoulder blades. 
First and Foremost:        Microchips MUST BE REGISTERED with the microchip company in order to work.  A microchip is USELESS unless it is registered.  Simply microchipping your animal will do nothing unless you register the microchip under your name with the company that makes the microchip.  Therefore, when you get a new pet please register the microchip immediately.  Registration is easy and the microchip company will walk you through it if you simply call them or contact them online.
Note:  Microchips ARE NOT a replacement for a collar and ID tags.  Your animal should be outfitted with a collar and legible ID tag AT ALL TIMES, regardless of whether it has a microchip.  Don't wait to do this.  Most of the time, a lost animal is near its home and a neighbor who finds your pet can simply look on the ID tag and bring the animal back to you.  Microchips are not foolproof and should be considered a backup form of ID.
Click on the purple DONATE NOW PAW to the right to help
THANK YOU!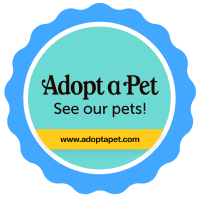 Welcome to Pet Match Rescue
PET MATCH RESCUE, INC. is a non-profit 501(c) (3) volunteer rescue organization committed to saving and protecting the lives of at-risk of euthanasia, stray, and abandoned dogs and puppies. With compassionate care and technical ability, we rehabilitate these deserving rescues by providing proper shelter, diets, training, grooming, socialization, spay/neutering and medical treatment. Our goal is to provide rescues with what they need to get what they deserve…adoption into permanent suitable loving homes.  Based in Newport Beach, we serve Orange County and nearby surrounding counties.
Steps to Adoption