SAD SISTERS IN NEED 
This is what we see at the shelter.  Animals hardly recognizable ~ miserable ~ hungry ~ unloved.  Yes, these dogs are so matted they can't even walk.  When we run into dogs like these two sisters, we want to hold them close and help heal all their wounds.  We know that YOU do too.  These two beautiful girls were discovered abandoned and forgotten.  One of them had a broken leg.  Many hours and many dollars later, these two dogs have found loving homes and a future.  
BUT THERE ARE MANY MORE…..  
PLEASE CONSIDER DONATING TO HELP SAVE THESE INNOCENT SOULS.
Click on the purple DONATE NOW PAW to the right to help
THANK YOU!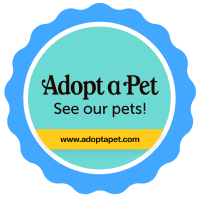 Welcome to Pet Match Rescue
PET MATCH RESCUE, INC. is a non-profit 501(c) (3) volunteer rescue organization committed to saving and protecting the lives of at-risk of euthanasia, stray, and abandoned dogs and puppies. With compassionate care and technical ability, we rehabilitate these deserving rescues by providing proper shelter, diets, training, grooming, socialization, spay/neutering and medical treatment. Our goal is to provide rescues with what they need to get what they deserve…adoption into permanent suitable loving homes.  Based in Newport Beach, we serve Orange County and nearby surrounding counties.
Steps to Adoption