FERGUSON NEEDS YOUR HELP  
Ferguson was discovered stray with a broken back leg.  He was starved, dehydrated, and in immense pain.  His back leg was mangled with bone exposed, dangling, and already infected.  Poor Ferguson had been hobbling around with his leg torn apart looking for help.  Ferguson was rushed into surgery where the vet was able to save his leg.  His surgery and care is very expensive and he needs your help to recover!  Ferguson is such a sweet boy.  
Please consider donating for Ferguson!  Click on the DONATE NOW pawprint to the right (donations are tax deductible)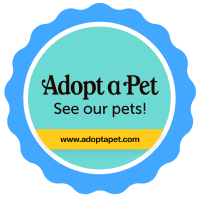 Welcome to Pet Match Rescue
PET MATCH RESCUE, INC. is a non-profit 501(c) (3) volunteer rescue organization committed to saving and protecting the lives of at-risk of euthanasia, stray, and abandoned dogs and puppies. With compassionate care and technical ability, we rehabilitate these deserving rescues by providing proper shelter, diets, training, grooming, socialization, spay/neutering and medical treatment. Our goal is to provide rescues with what they need to get what they deserve…adoption into permanent suitable loving homes.  Based in Newport Beach, we serve Orange County and nearby surrounding counties.
Steps to Adoption