PHIL NEEDS YOUR HELP
Phil is a young terrier mix only 1 year old.  He came to the shelter with a badly damaged leg.  Phil can't tell us what happened to him, but we know he suffered.  Along with our vets we tried to save his leg, however, we were unable to.  We are currently working to help Phil recover his body, and then we will work to help him understand that life can be good despite a painful past.   Phil has expensive medical bills and our rescue needs help so we can give him the care he deserves.  PLEASE consider donating.  No amount is too small – we appreciate any and all support.  THANK YOU!!
PLEASE CLICK ON THE "DONATE NOW" PAW AT THE RIGHT TO HELP 
 OR email us at adoptpetmatch@gmail.com
THANK YOU!  All donations are TAX DEDUCTIBLE.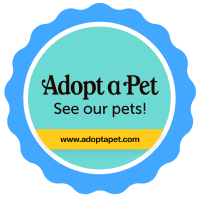 Welcome to Pet Match Rescue
PET MATCH RESCUE, INC. is a non-profit 501(c) (3) volunteer rescue organization committed to saving and protecting the lives of at-risk of euthanasia, stray, and abandoned dogs and puppies. With compassionate care and technical ability, we rehabilitate these deserving rescues by providing proper shelter, diets, training, grooming, socialization, spay/neutering and medical treatment. Our goal is to provide rescues with what they need to get what they deserve…adoption into permanent suitable loving homes.  Based in Newport Beach, we serve Orange County and nearby surrounding counties.
Steps to Adoption