STACY NEEDS A HOME!
PLEASE ADOPT ME ~ If you would like to meet Stacy in person please contact her foster mom, Vicki at 949-646-7506
Stacy is a female Chihuahua 6 years old. She is SMALL, weighing just 8 pounds full grown.  She is very soft and super cuddly. If you are looking for a lap dog, Stacy is your girl. Stacy loves to sleep on the bed at night and will stay put without moving until you are ready to get up in the morning. She is low maintenance and will easily hang out with you all day long. Stacy is perfectly happy being a couch potato and of course she adores food and treats. She is so sweet-natured and easy, you can't help but fall in love with her. Stacy has been vet checked and is healthy. She is ready for her forever home today!  Stacy's adoption donation is $125 (*TAX DEDUCTABLE). She has been SPAYED, MICROCHIPPED, VACCINATED, DEWORMED, DEFLEAED and PROFESSIONALLY GROOMED. Also included is her collar with ID, harness, leash, folder with all of her records, a great PETCO coupon book, and a fun goodie bag with toys, etc.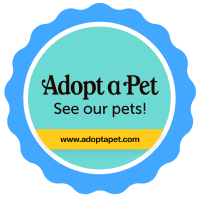 Welcome to Pet Match Rescue
PET MATCH RESCUE, INC. is a non-profit 501(c) (3) volunteer rescue organization committed to saving and protecting the lives of at-risk of euthanasia, stray, and abandoned dogs and puppies. With compassionate care and technical ability, we rehabilitate these deserving rescues by providing proper shelter, diets, training, grooming, socialization, spay/neutering and medical treatment. Our goal is to provide rescues with what they need to get what they deserve…adoption into permanent suitable loving homes.  Based in Newport Beach, we serve Orange County and nearby surrounding counties.
Steps to Adoption