GIVE A GIFT OF LIFE 
ALL OF THESE ARE PICTURES OF DOGS THAT PET MATCH RESCUE HAS SAVED WITH YOUR GENEROUS DONATIONS.  
These animals' lives were permanently changed because of you.  
This is where the money goes – all donations help animals just like these.  Please consider donating this holiday season.  Your donation, big or small, will forever change the life of a deserving dog who has nowhere else to turn.
~Every donation makes a big difference~  Click on the purple DONATE NOW PAW on the sidebar   
OR the YELLOW DONATE button in the upper right hand corner to help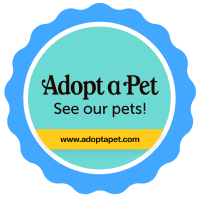 Welcome to Pet Match Rescue
PET MATCH RESCUE, INC. is a non-profit 501(c) (3) volunteer rescue organization committed to saving and protecting the lives of at-risk of euthanasia, stray, and abandoned dogs and puppies. With compassionate care and technical ability, we rehabilitate these deserving rescues by providing proper shelter, diets, training, grooming, socialization, spay/neutering and medical treatment. Our goal is to provide rescues with what they need to get what they deserve…adoption into permanent suitable loving homes.  Based in Newport Beach, we serve Orange County and nearby surrounding counties.
Steps to Adoption