SO MANY NEED YOUR HELP
There are so many unwanted, unappreciated dogs in our world.  They have feelings…. needs…. souls……..  We are dedicated to helping neglected animals, ones who have been cast aside as if they mean nothing.  And maybe, one by one, we can make the world a better place.  Please join us!  Any amount makes a difference and is deeply appreciated.     
PLEASE CLICK ON THE "DONATE NOW" PAW AT THE RIGHT TO HELP 
 OR email us at adoptpetmatch@gmail.com
THANK YOU!  All donations are TAX DEDUCTIBLE.
Studio 4 Salon held a fundraising drive for Pet Match Rescue!  Thank you Studio 4 Salon and your animal loving clients!!  This is a fantastic salon run by wonderful, warm people.  Check out all the great services they have to offer by clicking below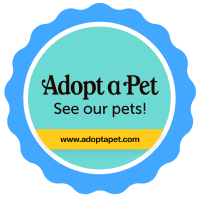 Welcome to Pet Match Rescue
PET MATCH RESCUE, INC. is a non-profit 501(c) (3) volunteer rescue organization committed to saving and protecting the lives of at-risk of euthanasia, stray, and abandoned dogs and puppies. With compassionate care and technical ability, we rehabilitate these deserving rescues by providing proper shelter, diets, training, grooming, socialization, spay/neutering and medical treatment. Our goal is to provide rescues with what they need to get what they deserve…adoption into permanent suitable loving homes.  Based in Newport Beach, we serve Orange County and nearby surrounding counties.
Steps to Adoption